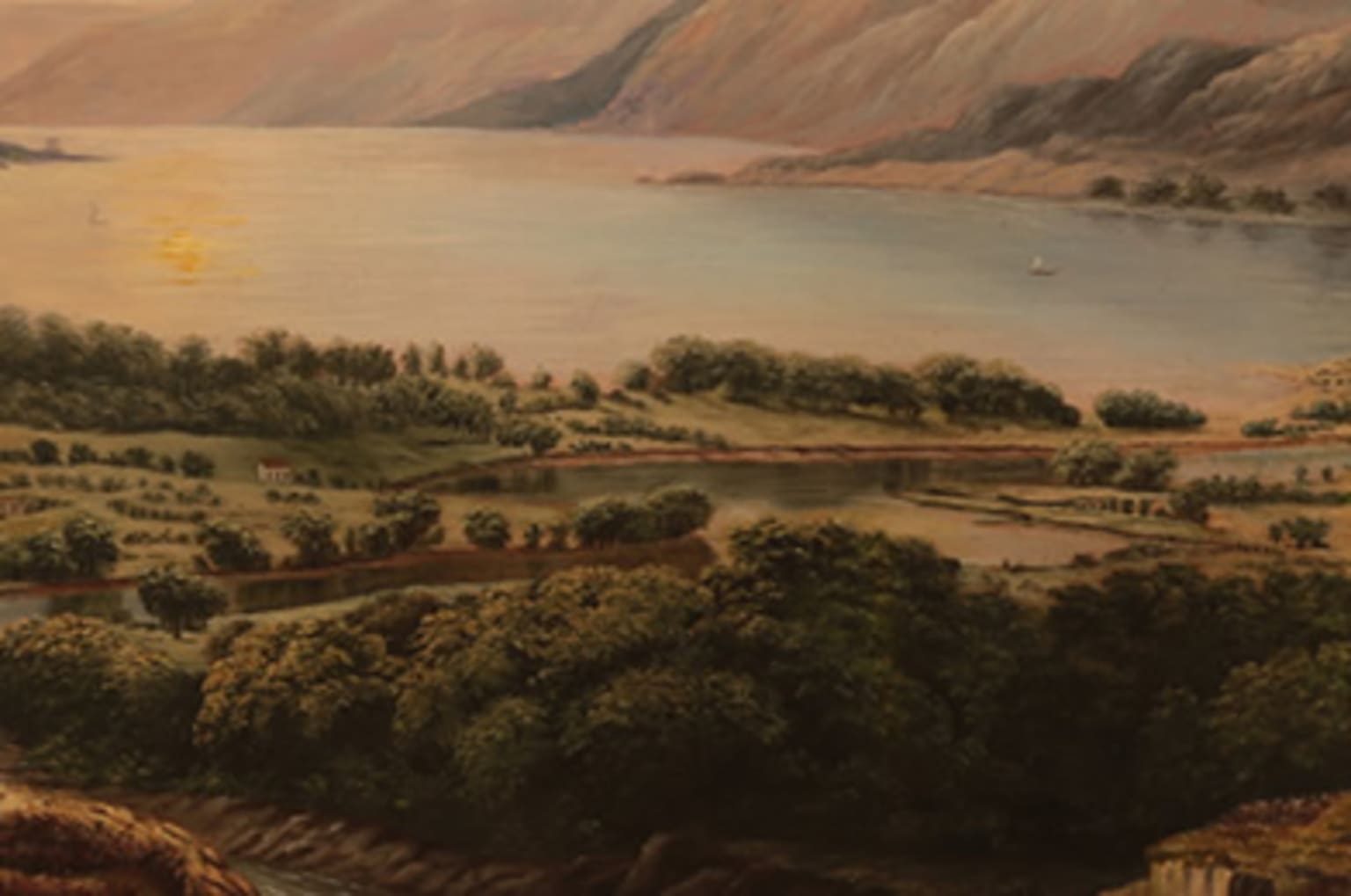 Where is your gallery located?
Bedford Fine Art Gallery is located at 230 South Juliana Street in historic Bedford, a small, but vibrant town in south-central Pennsylvania. Bedford is conveniently located midway between Harrisburg and Pittsburgh, off Exit 146 of the Pennsylvania Turnpike. Easy to find, it is housed within the Bedford Mansion, in Bedford's historic district. It is listed on the Register of Historic Places, the perfect venue for you to view important 19th century art.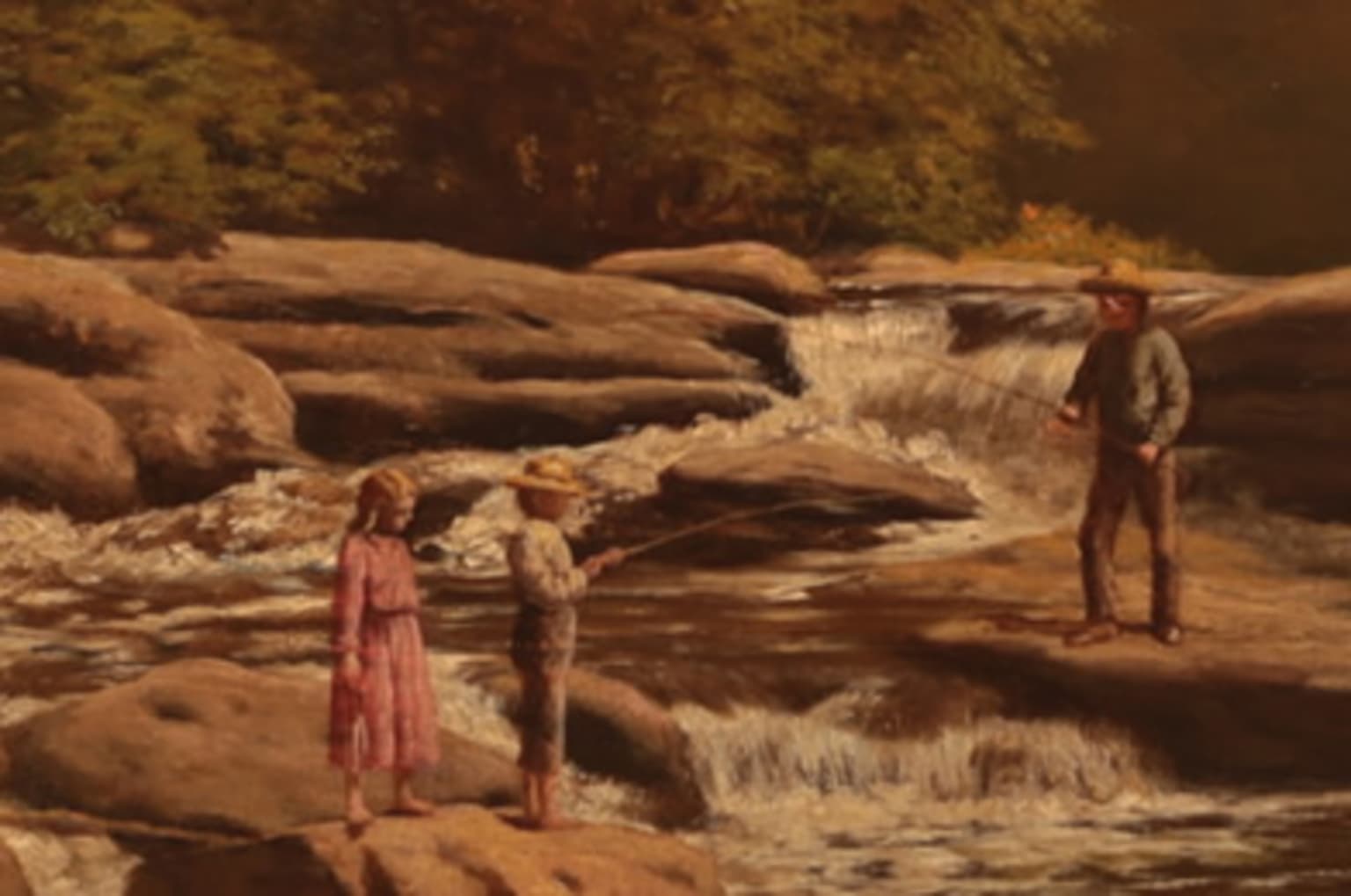 How long have you been in business?
We have been passionate collectors of fine art for over 30 years, developing relationships with art galleries, museums, auctioneer houses, conservators and knowledgeable collectors. We decided to open our gallery about 10 years ago. We offer only the finest 19th century carefully selected artworks by well-listed artists.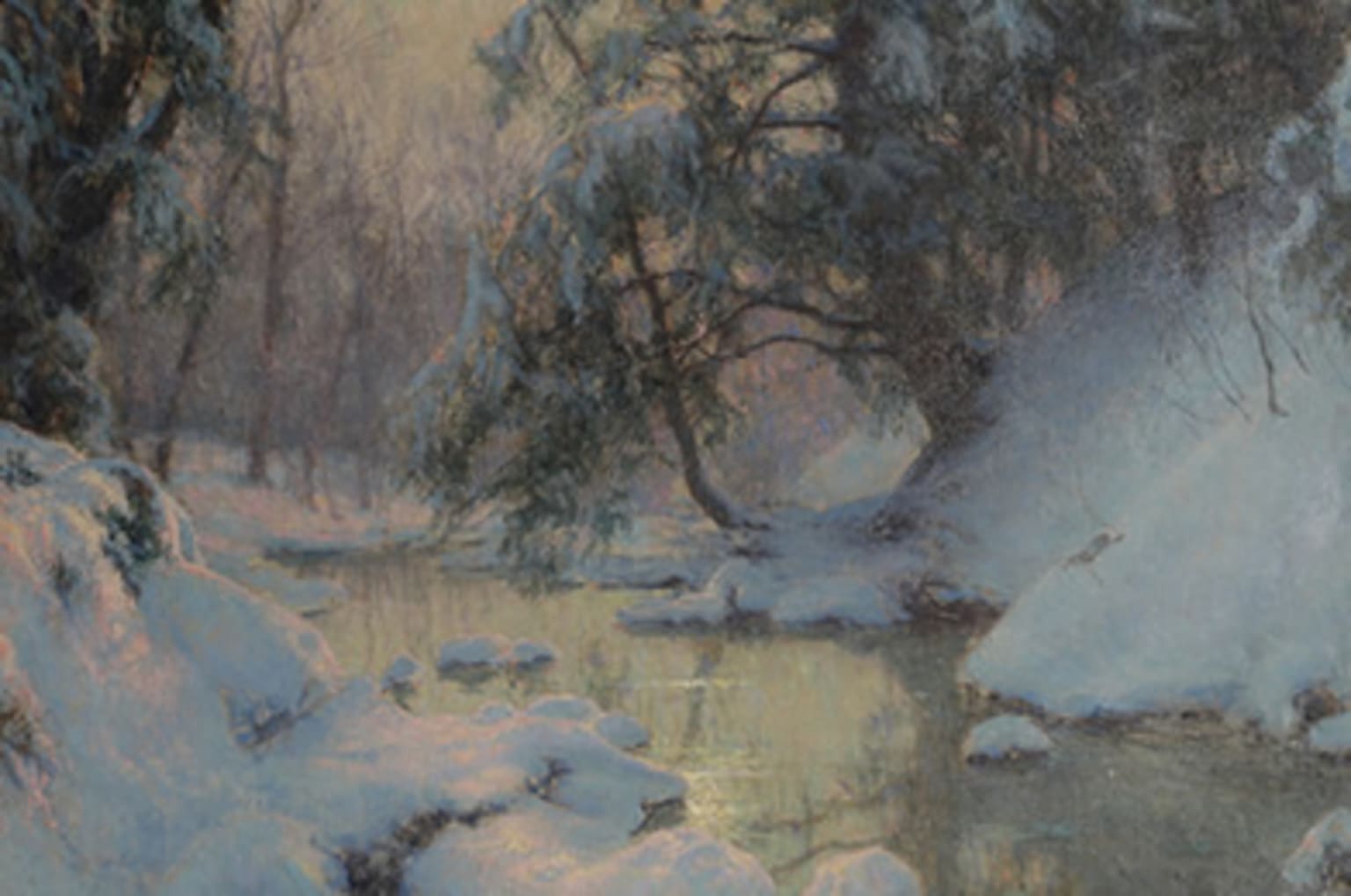 What is your experience in fine art?
We have been passionate collectors of fine 19th century art for over 25 years, developing relationships with art galleries, museums, auctioneer houses, conservators and knowledgeable collectors. As collectors ourselves, we do our due diligence in researching each artist and examples of their work. Some of our paintings have been requested for museum art exhibitions and some have appeared in magazines and books. We are on the board of Southern Alleghenies Museum of Art and guide the selection of new art acquisitions.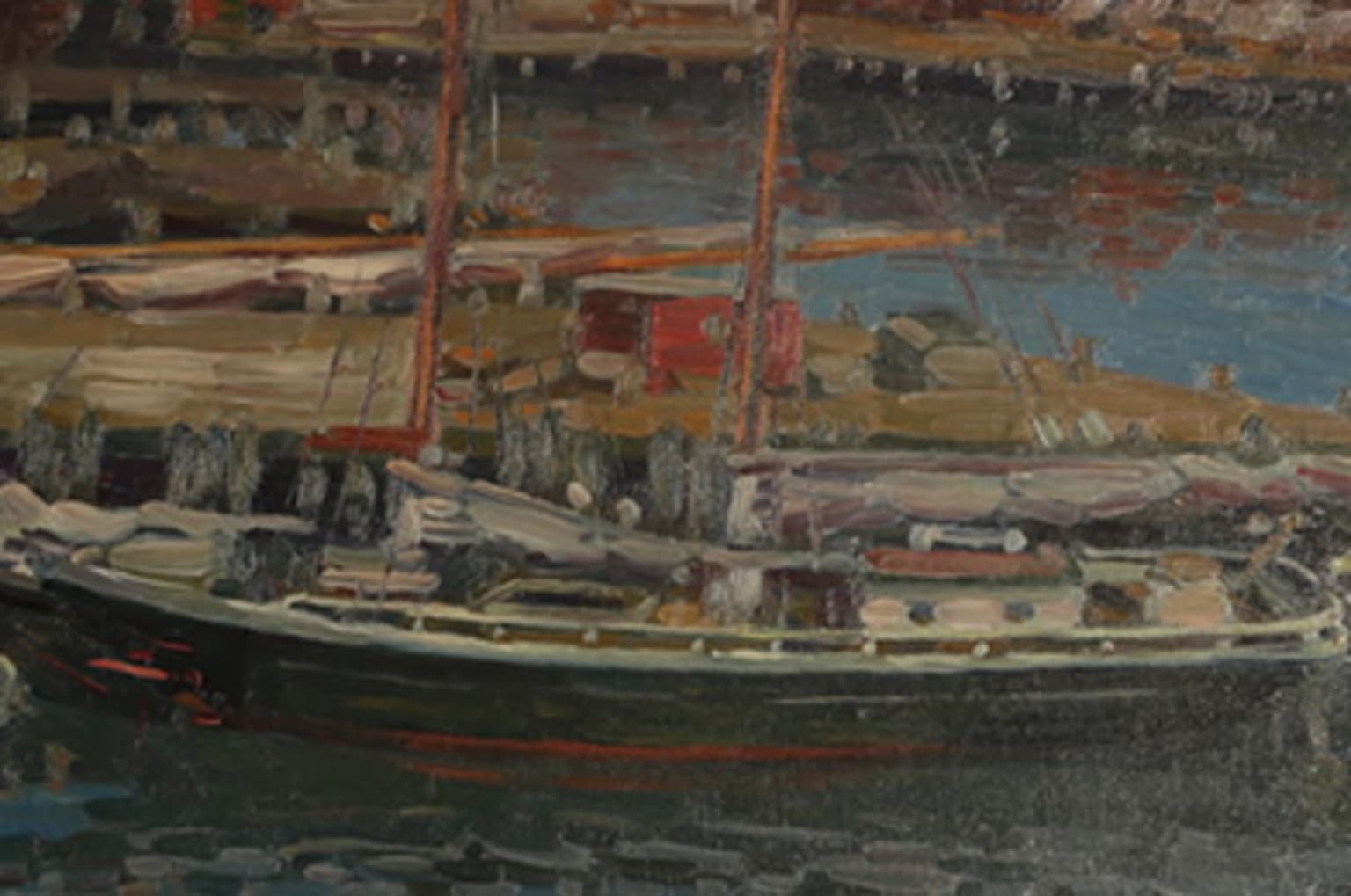 I am not familiar with fine art, how can you help me?
Since you intuitively know what you like (although you may not realize it), we start there. You will likely be drawn to a specific type of painting (e.g., landscape, marine, still-life, genre, American historic/political, sporting art, or animal theme). You do not need to visit in person (but it is recommended). We have a user-friendly website that allows you to view each of our paintings, complete with a biography of the artist. With our zoom and super-zoom feature, you can "put your nose right on the painting". We also have articles on our website that provide you with an introduction to art, plus we welcome your phone calls and emails to answer questions about 19th century art and our artists. Our diverse inventory boasts some of the best examples of 19th century artists. Our paintings are carefully selected so that we are able offer you the highest level of quality. We believe we are safeguarding you, our customers, purchase by providing the best quality works available. If you decide to visit us in person, we can offer you "concierge-style service"—taking time to introduce to us, our gallery and our paintings, a "grand tour" so to speak.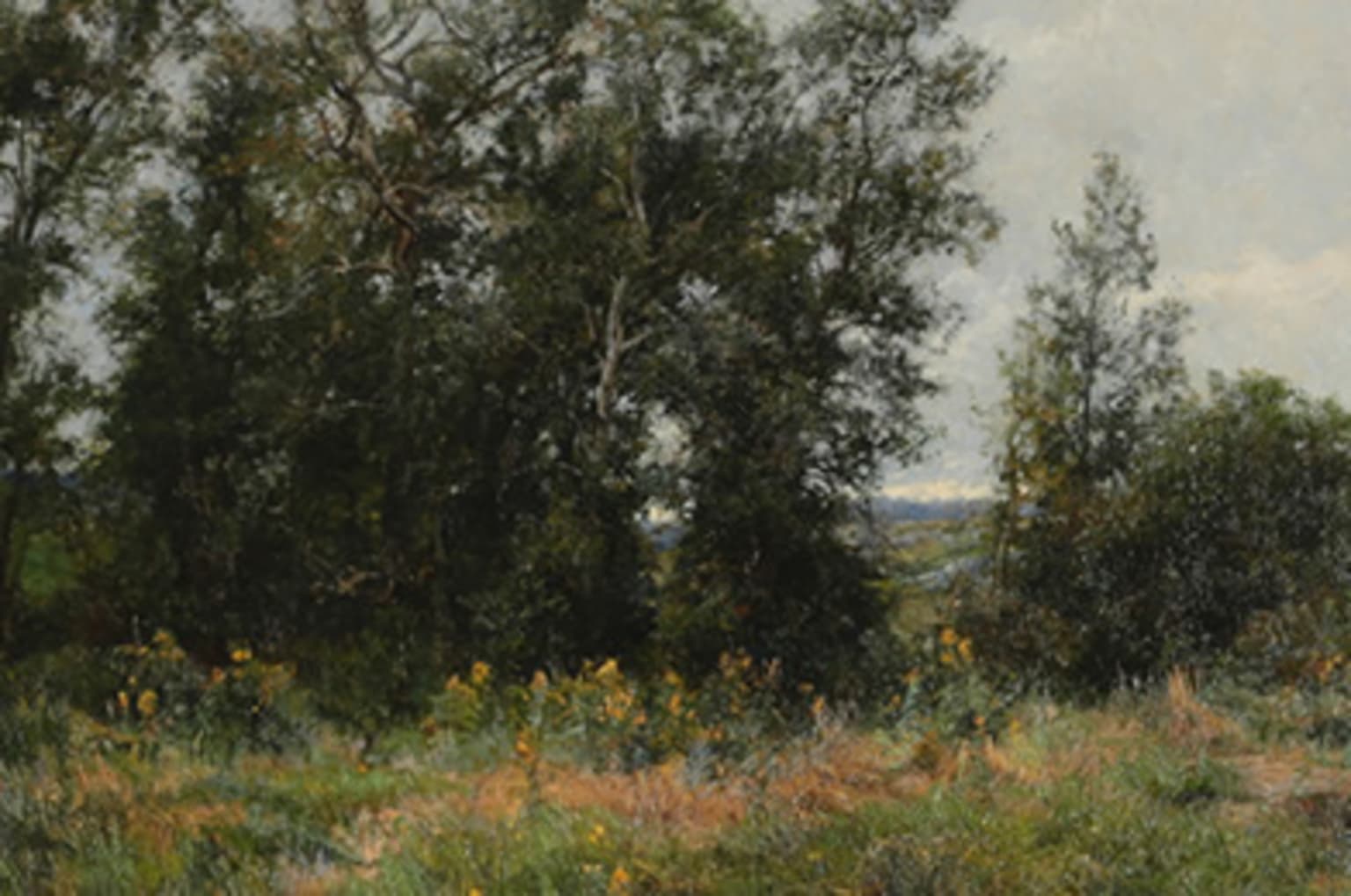 Where do you find your paintings?
We are not looking for just any 19th century paintings but the best quality works available. We are on a continual quest to find quintessential works representative of 19th century artists. We spend two to three hours every single evening in our search to find the best quality paintings. Paintings don't just come to us--although sometimes they do! People have found our website and contact us regarding artwork they would like to sell. If we are interested and it meets our standards, we may purchase it. Auction houses are another source; however, we are very selective in which ones we deal with and we perform up front "due-diligence" to ensure that the painting offered is not misrepresented. Sometimes an institution goes through deaccession, which also provides opportunities to purchase fine art. We extensively research every painting and only the absolute best paintings meet our standards.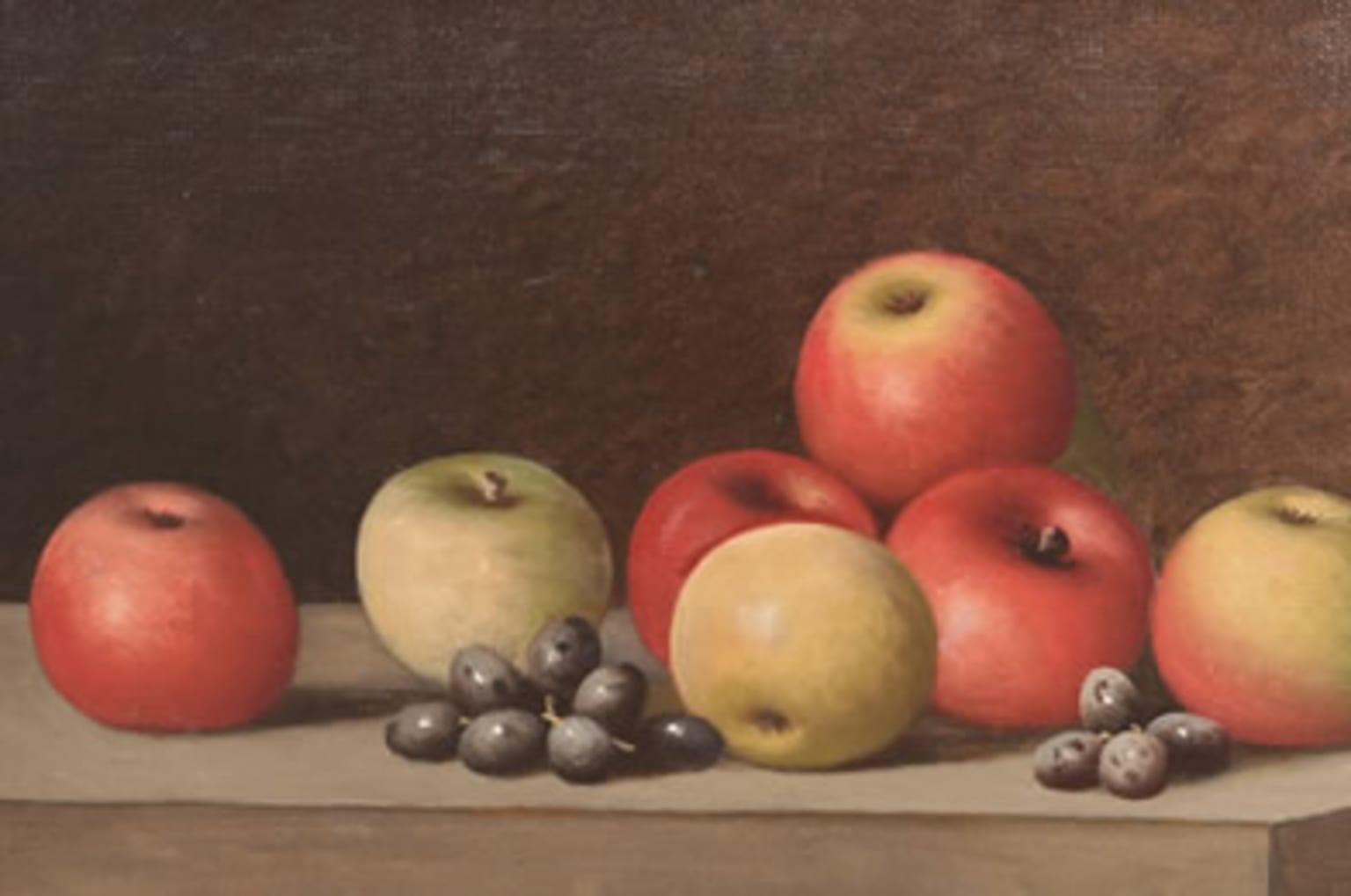 Does your gallery have paintings only by local artists?
No. We do offer a selection of paintings by 19th century Scalp Level School artists, a group of Pittsburgh artists who painted at Scalp Level, Paint Creek and Shade Creek about 30 miles from our gallery. We also have paintings by artists who painted at many of the popular 19th century art colonies in the United States, France and Great Britain. Other selections include fine examples of British and French 19th century academic art. We love 19th century fine art, but quality exists regardless of who did the painting or in what century it was painted. The value of a painting depends not only on who painted it, but in how characteristic the particular painting is representative of the artist's work, and the period in the artist's career in which it was painted. Just like our 19th century works for sale, we are happy to represent some very talented contemporary artists (some of them local to our gallery) at the pinnacle of their careers. Contemporary works for sale at Bedford Fine Art Gallery include fine art from artists such as: Allen Blagden, Guy Coheleach, Peter S. Corbin, Lisa Geiger, James C. Groves, Anthony "Tony" Henneberg, Wayne Hyde, Michael Mosorjak, Joan Mudge, Bill Rice, John Paul Strain, Michael Strueber, Marlene Wiedenbaum, and Scott Zuckerman.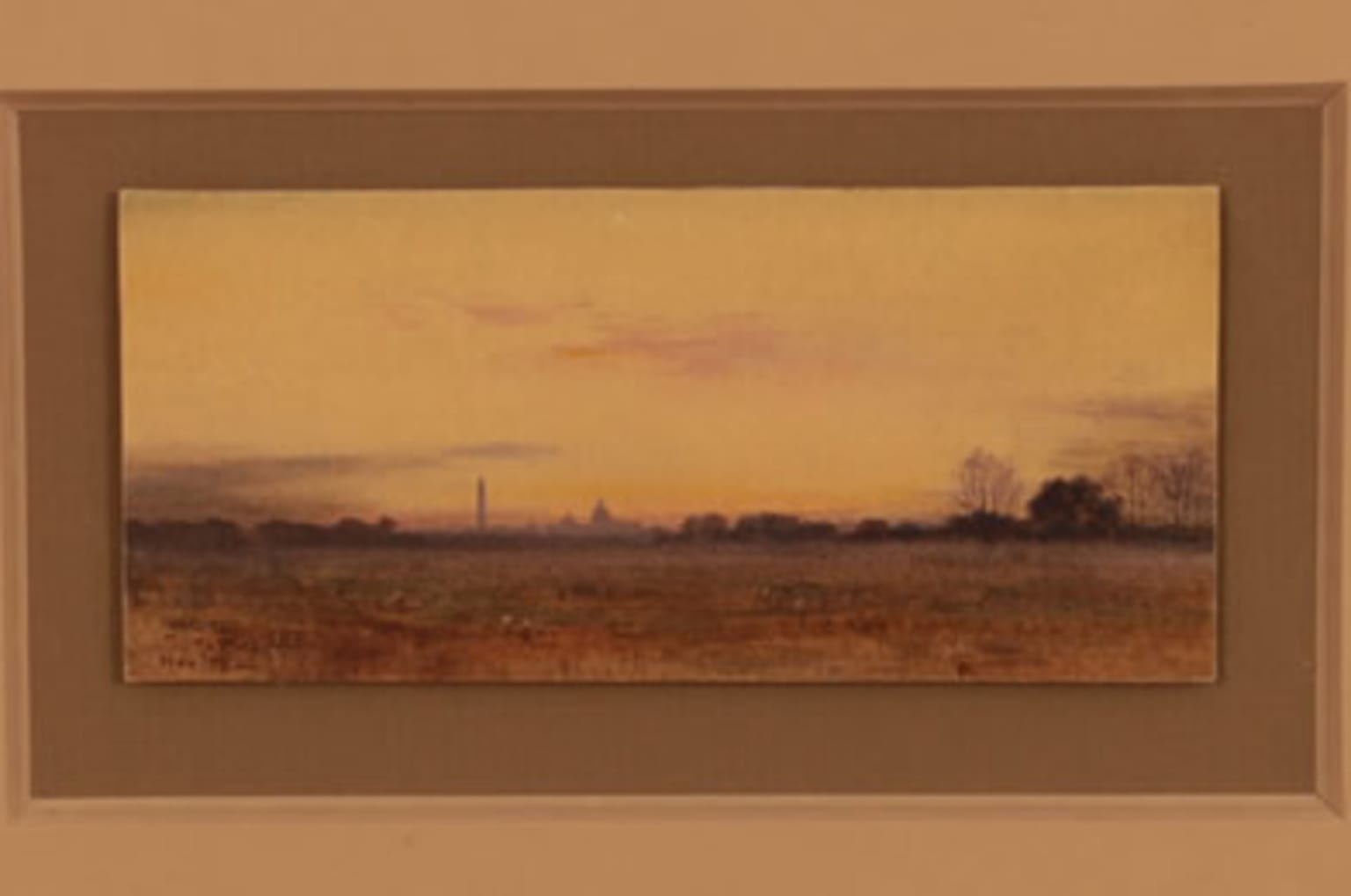 Do you sell prints?
No. Bedford Fine Art Gallery sells only original 19th to early 20th century paintings, unlike most present day galleries that offer mostly modern art and decorative prints. It is our belief that nothing captures the essence better than the original, whose hand the artist has personally touched. The talent of our artists is intuitively obvious to even the most casual observer.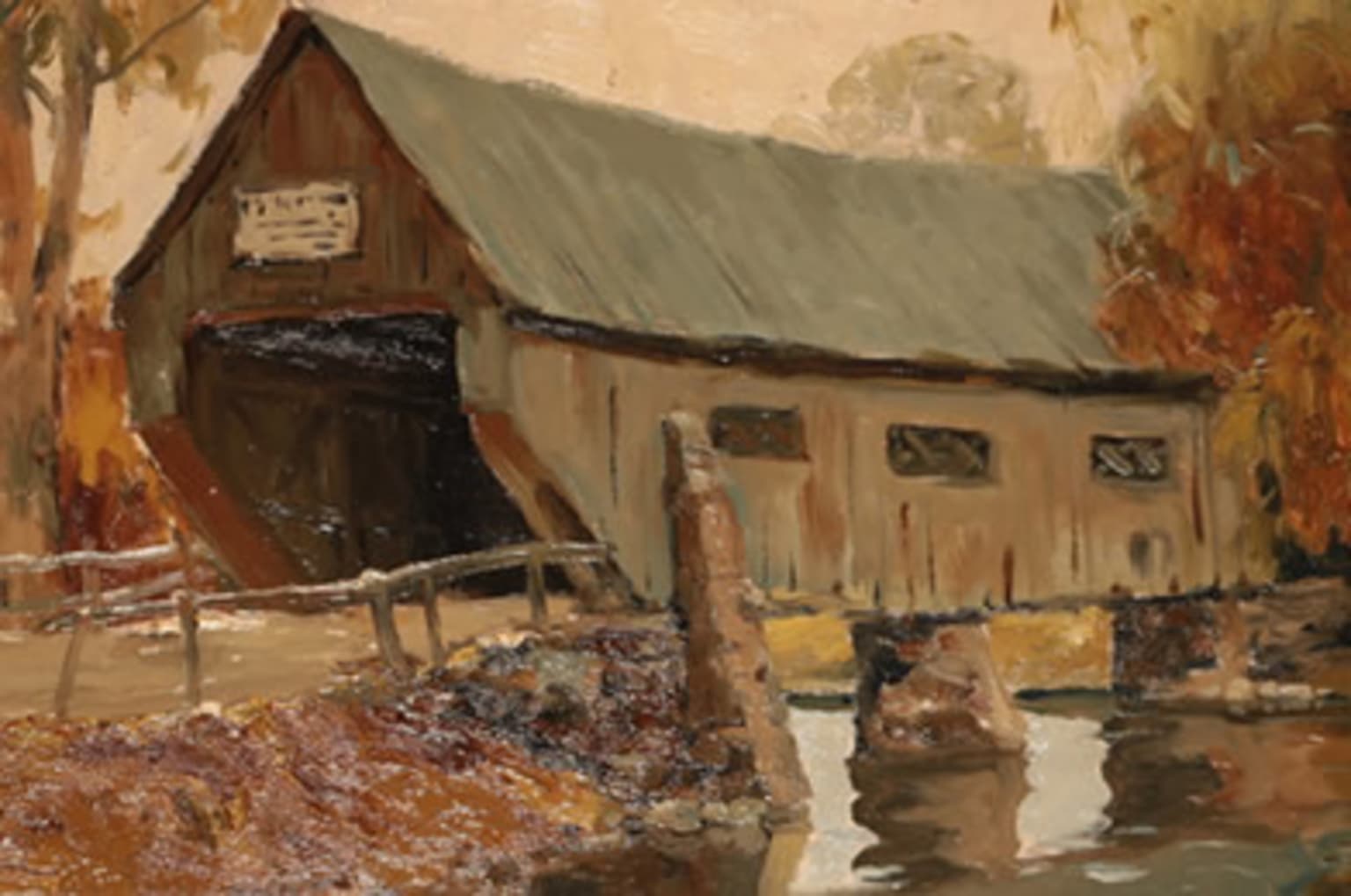 Do you sell only oil paintings?
No. We also have a selection of fine original pastel, gouache, pen and ink, and water color paintings.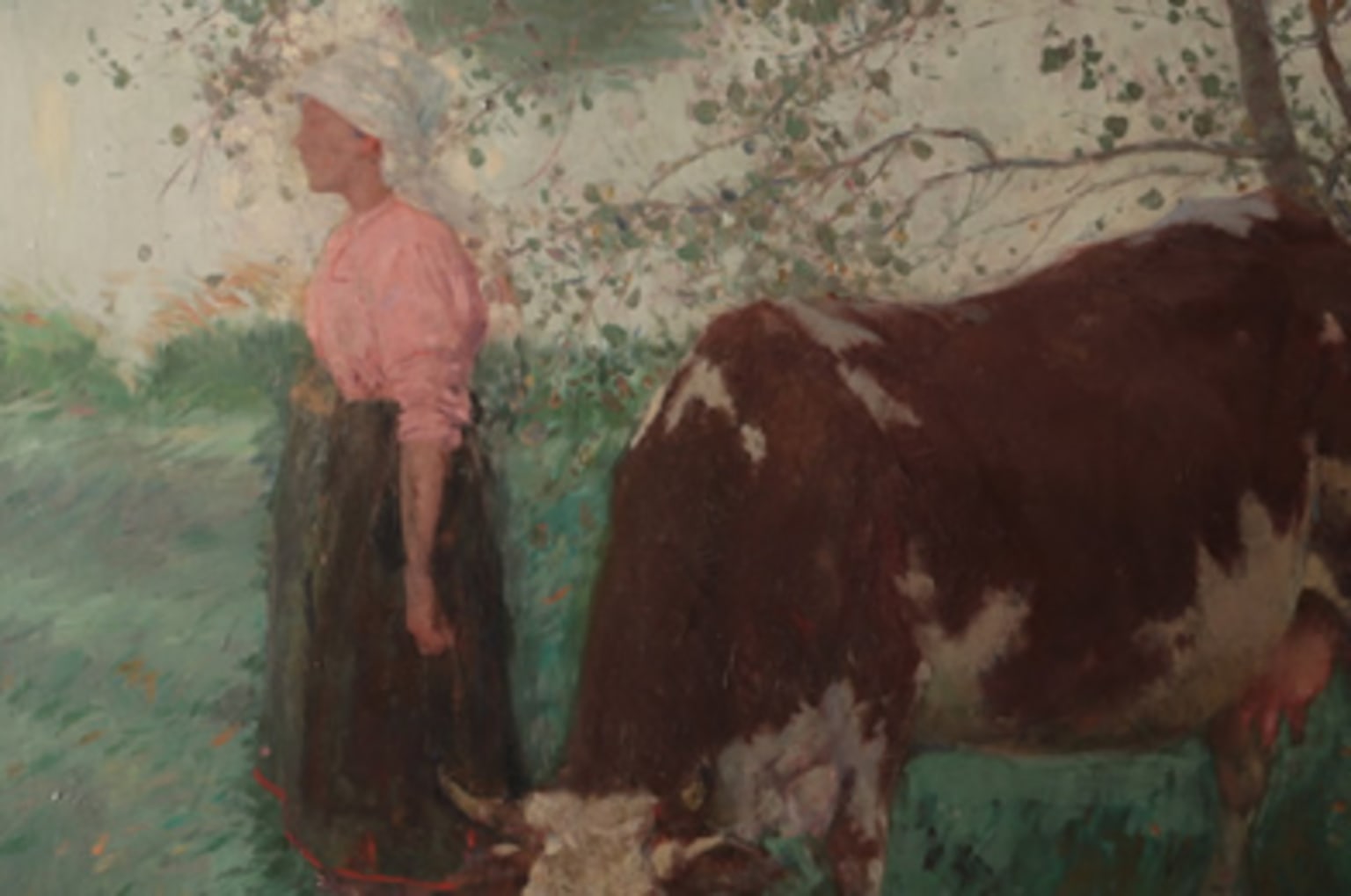 What is the age of a painting?
With few exceptions, the paintings offered by Bedford Fine Art Gallery were painted between circa 1860s through the 1920s. Unless the artist added the date when he or she painted it, it is difficult to state unequivocally when a particular piece was painted by an artist. There are some clues that we use to bracket the timeframe a bit. Most artists begin their career with one style or genre and as they mature and widen their spheres of artistic influence, settle into a particular subject for which they become well-known.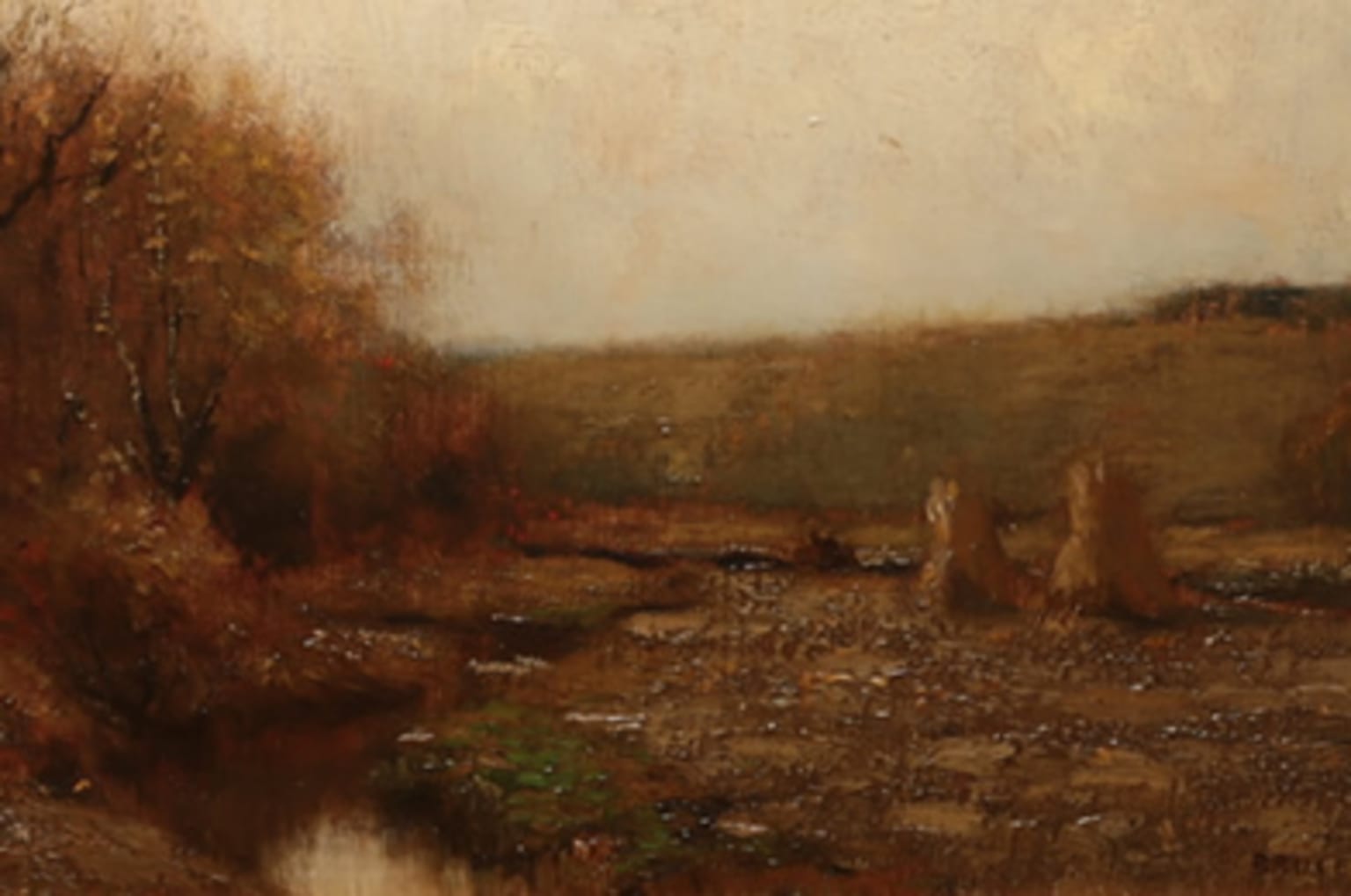 Who is the artist that painted it?
The paintings we sell are signed so that the artist who painted them is not in doubt. Most of our artwork is American, but we also have works by British and French academic artists, as well. Another important item related to "who" is--why is this artist important? Was he or she a founder of an art school, the leader of an art movement, did he accompany the important government and railroad surveys of the 1800s, or did they fight in the Civil War—which side? We have paintings by many artists who not only led interesting lives, but were also influential figures in the world of 19th century art. The "who" also tells you something about the "what"—the subject that is usually associated with that artist. If the painting you are looking at is a still-life, but the signature is of an artist that is better known for landscapes, then it is likely that you are looking at either an earlier or later work by this artist. Often the artist can be identified merely by looking at the subject and composition, which by itself can be a "signature".
Does each painting have a known history?
The known history or "provenance" of a painting is often unknown regarding the identity of the original owner or subsequent owners, prior to its arrival at our gallery. We do, however, have some paintings that we purchased from descendants of the original owner, who had bought them directly from the artist. The artists carried by Bedford Fine Art Gallery exhibited their paintings and sometimes an exhibition catalog is discovered that mentions the painting and the year it was exhibited. Other paintings have as their only documentation historic auction house records. Our research sometimes provides clues regarding where and at what point in their career it was painted, and possibly former owners. Buying a painting from Bedford Fine Art Gallery ensures that you are getting an original painting from a well-recognized artist.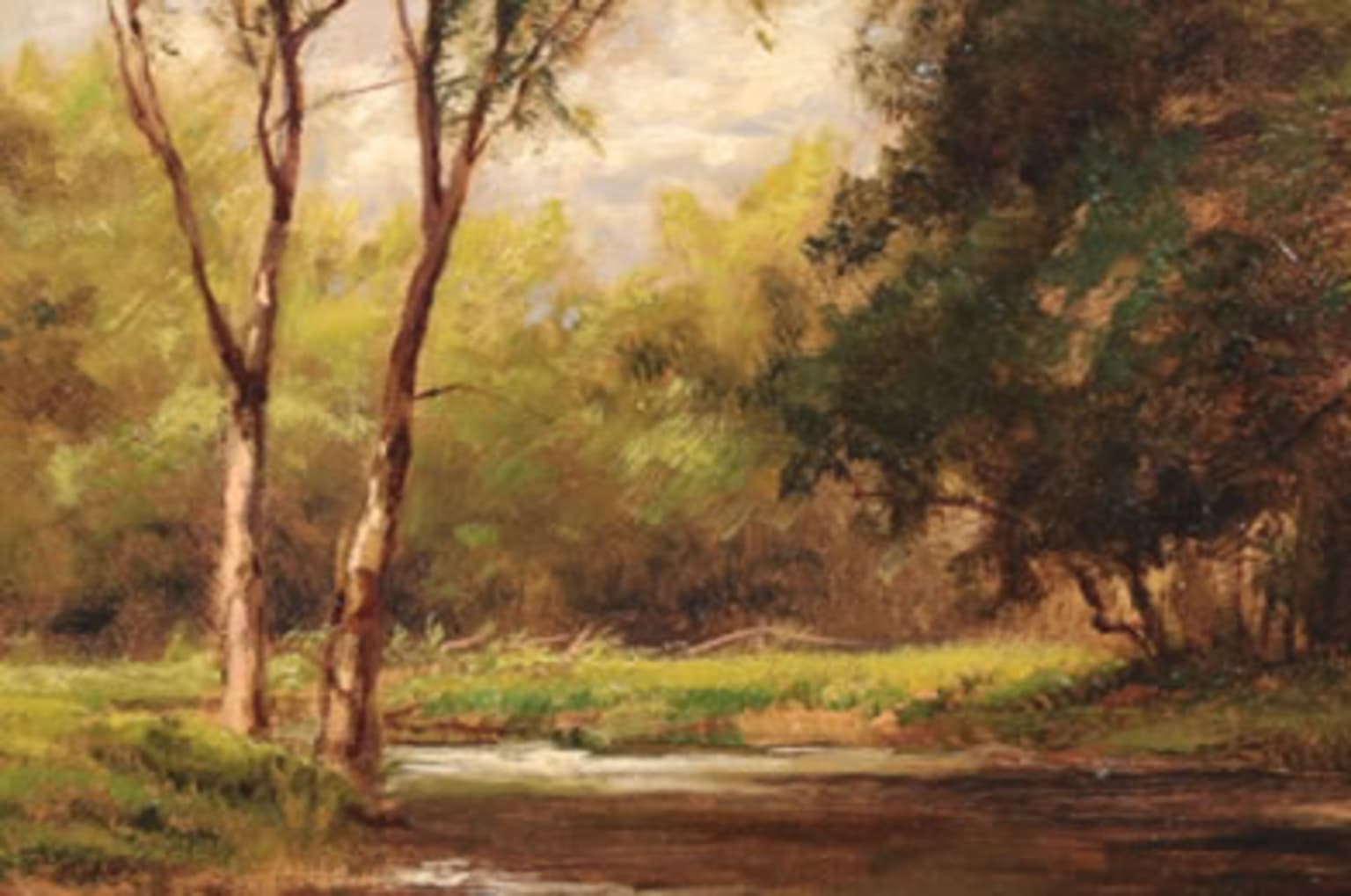 Do I need to visit your gallery to purchase a painting?
No. Bedford Fine Art Gallery has sold paintings all over the United States, for example, without the buyers stepping foot in our gallery. We have a user-friendly website that allows you to look at each of our paintings, with zoom and super-zoom, so that you can "put your nose right on the painting" for close examination. In addition, we have an app on our website that allows you place one of our paintings directly on your wall, to scale, so that you can see how it would look in YOUR personal space. We welcome your phone calls and emails to answer questions about 19th century art and our artists. If you do decide to visit us, the added bonus is that we will give you the "grand gallery tour", so that you can view paintings and ask questions in person.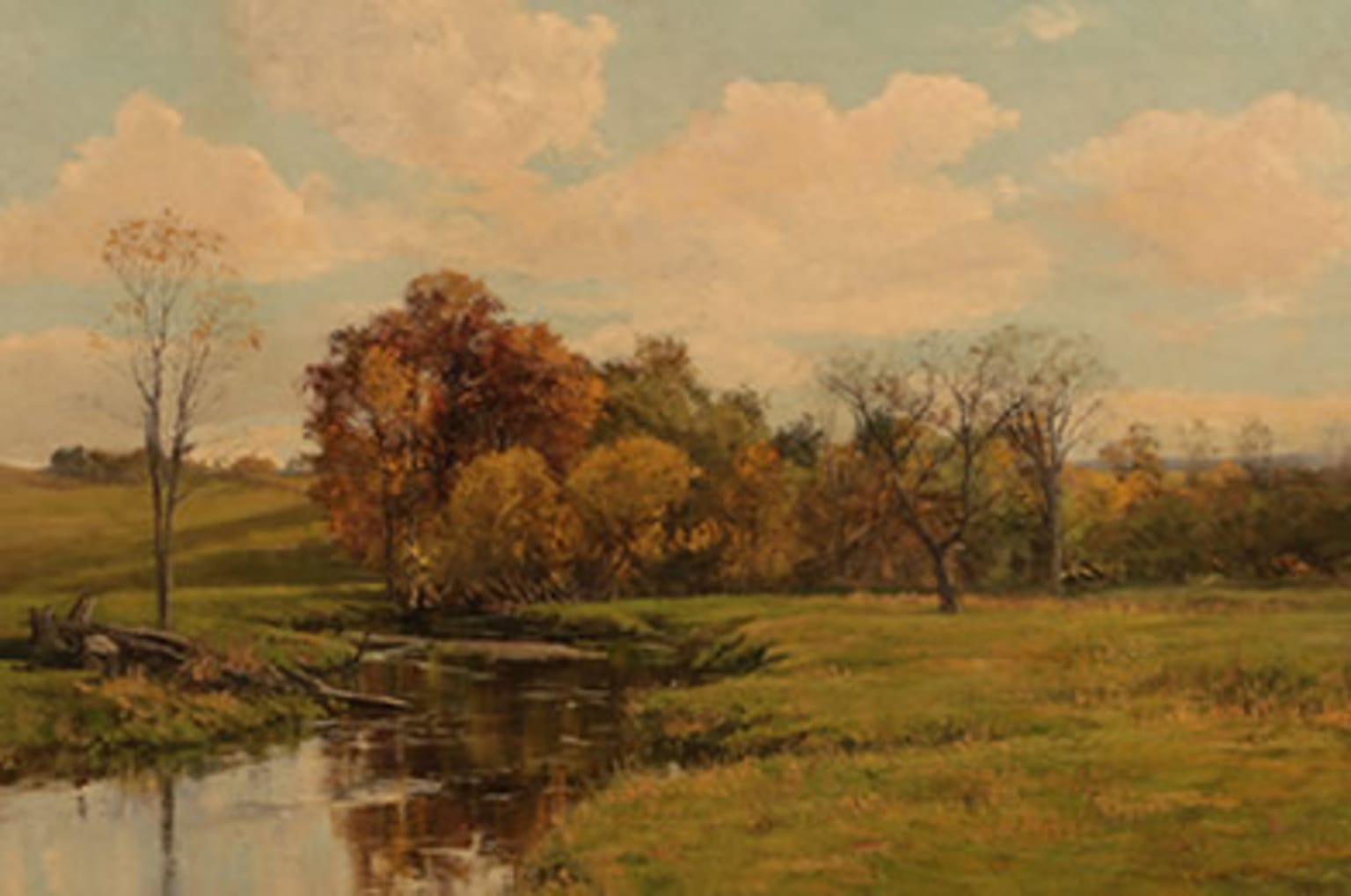 How do I purchase fine art from you?
We accept checks (via mail or in person) and major credit cards (in person or over the phone). We also offer a lay-away-plan. We ask that you put down a portion of the painting's purchase price to hold it and then make regular payments. You will not be able to take receipt of the painting until the final payment has been made.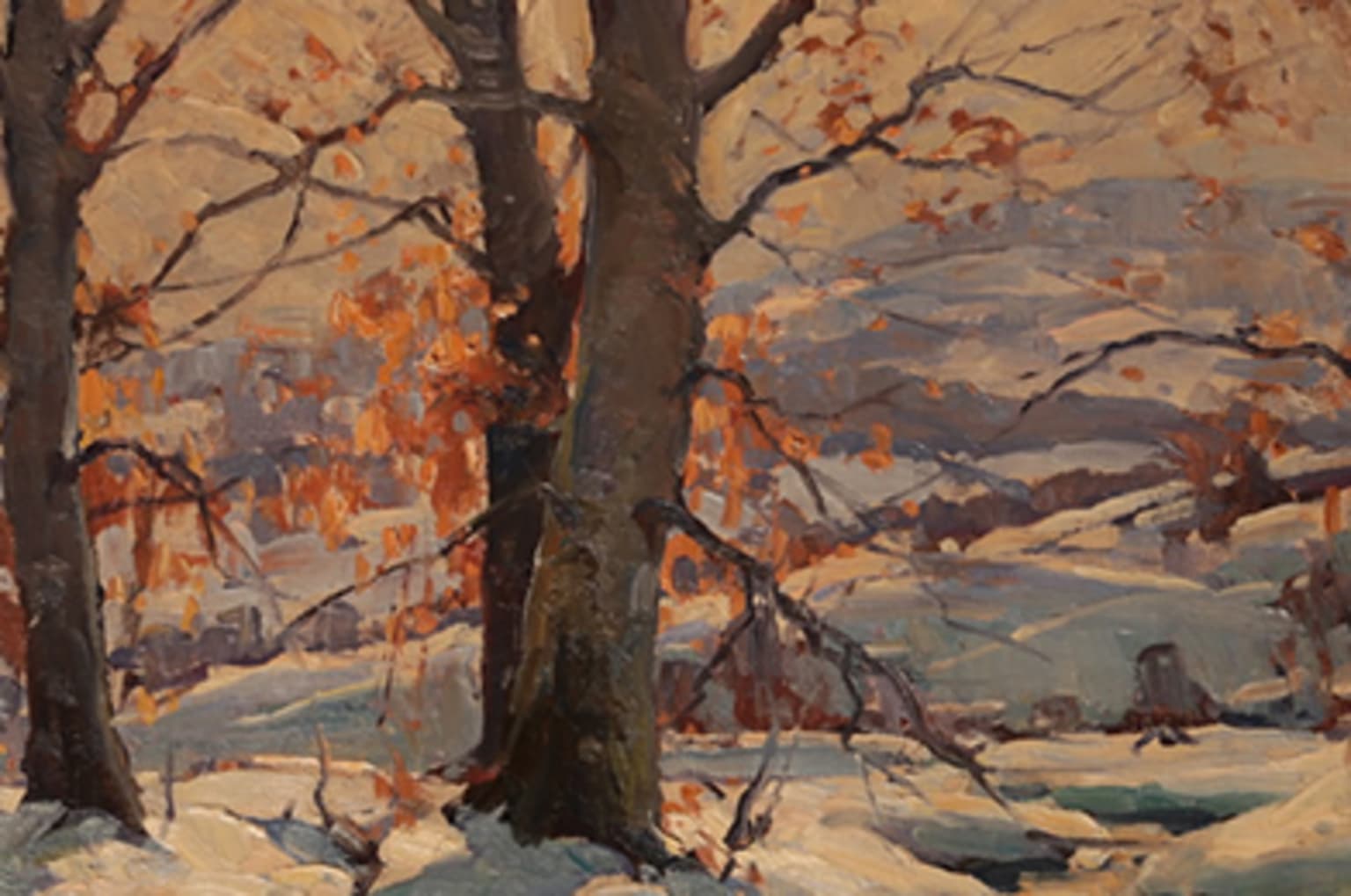 Can a painting be shipped to me?
Bedford Fine Art Gallery does not provide in-house packaging and shipping; however, we know our customers can rely on a local Bedford specialized packaging and shipping associate. Our customers are serviced exclusively by the owner. Her packaging and shipping services are outstanding. Packaging is customized according to the specific fine art painting, with specialized wrapping, boxing and cushioning materials being used. If requested, MasterPak® shipping boxes for framed artwork can be utilized. These provide three layers of foam protection that snugly encases the artwork, all within a strong corrugated container that offers plywood strength without the weight, cost, and shipping expense. The cost of shipping is the responsibility of the buyer.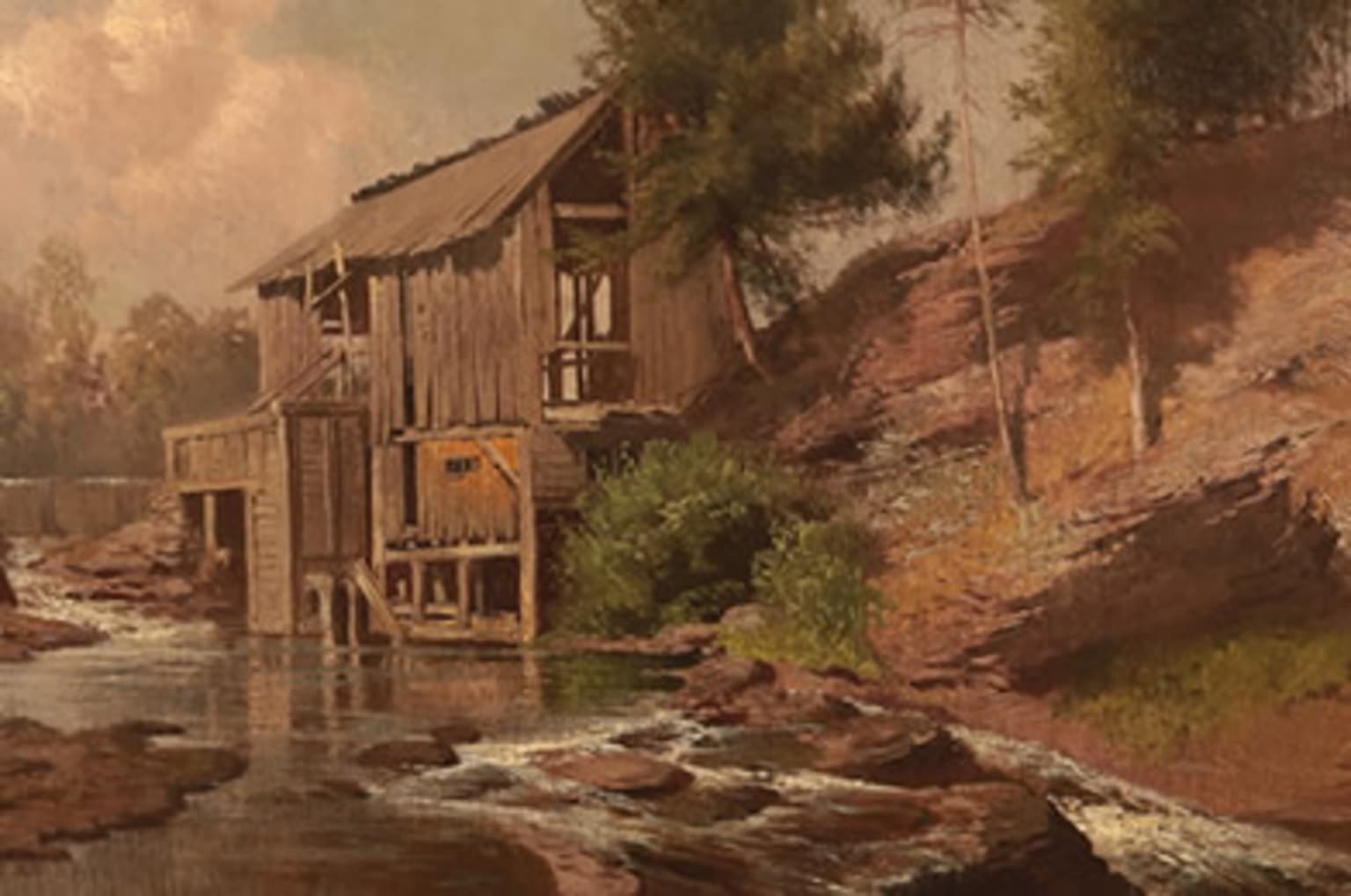 How is the value of a painting determined?
"Nowadays people know the price of everything and the value of nothing." – Oscar Wilde

Today the term "fine art" encompasses many types of art movements, including modernism. When viewing modern abstract art, you typically just see colors and shapes. These so-called works of art are built more upon the contemporary artist's brand and less upon their talent as an artist. We have all seen the articles where these so-called pieces of modern art have sold for millions of dollars. Unlike modern art, when a quality 19th century fine art painting is hanging on your wall, you do not need to try to explain what it is you are seeing. People intuitively know that the work of a very talented 19th century artist captured true beauty and the painting is not some modern fad hung for shock value or another emotional response, not aligned with beauty.

An original piece of fine art tends to be considered more of a luxury item purchase using discretionary funds. Fine art is typically not your average commodity, such as a new automobile, big screen TV, or basic necessities such as food and shelter. Fine art is subjective and the value of fine art is also, therefore, totally subjective. People who love 19th century fine art know that this style of art brings true beauty to the décor within their home. Fine art, however, is not for everyone and some folks view a purchase of fine art as unnecessary or frivolous.

An article published at the end of 2017 states that the fine art market has grown 113% in 10 years. For every article such as this, however, there are an equal number of articles that discuss the cyclical nature of the fine art market. Like most luxury items, fine art tends to sell well in good economic times and poorly in times of an economic downturn. It is unfortunate, but there are folks who view fine art strictly as an investment vehicle. In our opinion, these people would be better off to speculate on the stock market or flip a house for a short-term return on their investment. In summary, buying fine art is primarily an aesthetic investment and not purely a financial investment.

The price of an item is typically considered when purchasing a needed commodity. For example, when comparison shopping on the internet, you can view thousands of mass produced items that are identical, except for their price. Fine art is unlike standard commodities, where one brand can typically be substituted for another. Rare one-of-a-kind original 19th century paintings are by definition irreplaceable and they are, therefore, valued accordingly. People don't purchase fine art because they have to buy it for a day-to-day necessity; they buy fine art because they want to buy it. Customers buy a particular 19th century painting from Bedford Fine Art Gallery because they love it. A connection is made and our customers bond with the artist and the painting. Our customers love many aspects of the particular unique original 19th century painting they select, such as: the composition, the artist's palette of color, its quality, its style, the craftsmanship, the artist's history/talent, etc. Every painting has a story and they love to share this with friends and family.

Unfortunately, in today's fine art market, a certified appraisal of a piece of fine art may not be worth the paper it is written on. This is not because certified appraisers are not professional or ethical, but it is instead due to the high volatility in what paintings are sold for at auction houses (where the appraisers typically review data to determine the fair market value of a particular piece of fine art). As an example, a specific painting had an estimated price of $2,000 to $3,000 at a May 6, 2017 auction. The painting failed to sell at that auction. The same painting was then estimated at $1,000 to $1,500 for a November 11, 2017 sale at the same auction house. This time, six months later, the same painting at the same auction house was sold for $5,940. Another painting by this same artist was estimated at $10,000 to $15,000 at a different auction house for a April 18, 2018 sale. The painting exceeded the expert's estimate, of between $10,000 to $15,000, and sold for $37,500.

The bottom-line is that, in a somewhat unpredictable fine art market, we are honored our customers trust the value we place on each of our paintings, knowing that we are honest, fair and reasonable. Bedford Fine Art Gallery is unlike any other gallery or auction house. Whether it is a visit to our website, their first phone call to us, or a visit to our gallery, customers immediately sense our passion for 19th century fine art. Unlike other galleries and auction houses, selling fine art is not our primary or only job. We are both full-time geologists and our gallery is a direct off-shoot of our love of fine art for the past 30 years. We do not have the overhead that almost all galleries and auction houses have, because we own our building (which is our 1889 Victorian home in historic Bedford, PA!), we own almost all of the fine art we sell (i.e. we only have a few pieces on consignment), and we do not have any employees. This coupled with the fact that we sell only the highest quality paintings from well listed artists, ensures that our customers get the best value. Finally, it is important to mention that, although we have no control over the overall fine art market, we give all our customers a trade-in promise that guarantees the value of the original fine art they purchase from Bedford Fine Art Gallery will never decrease in value.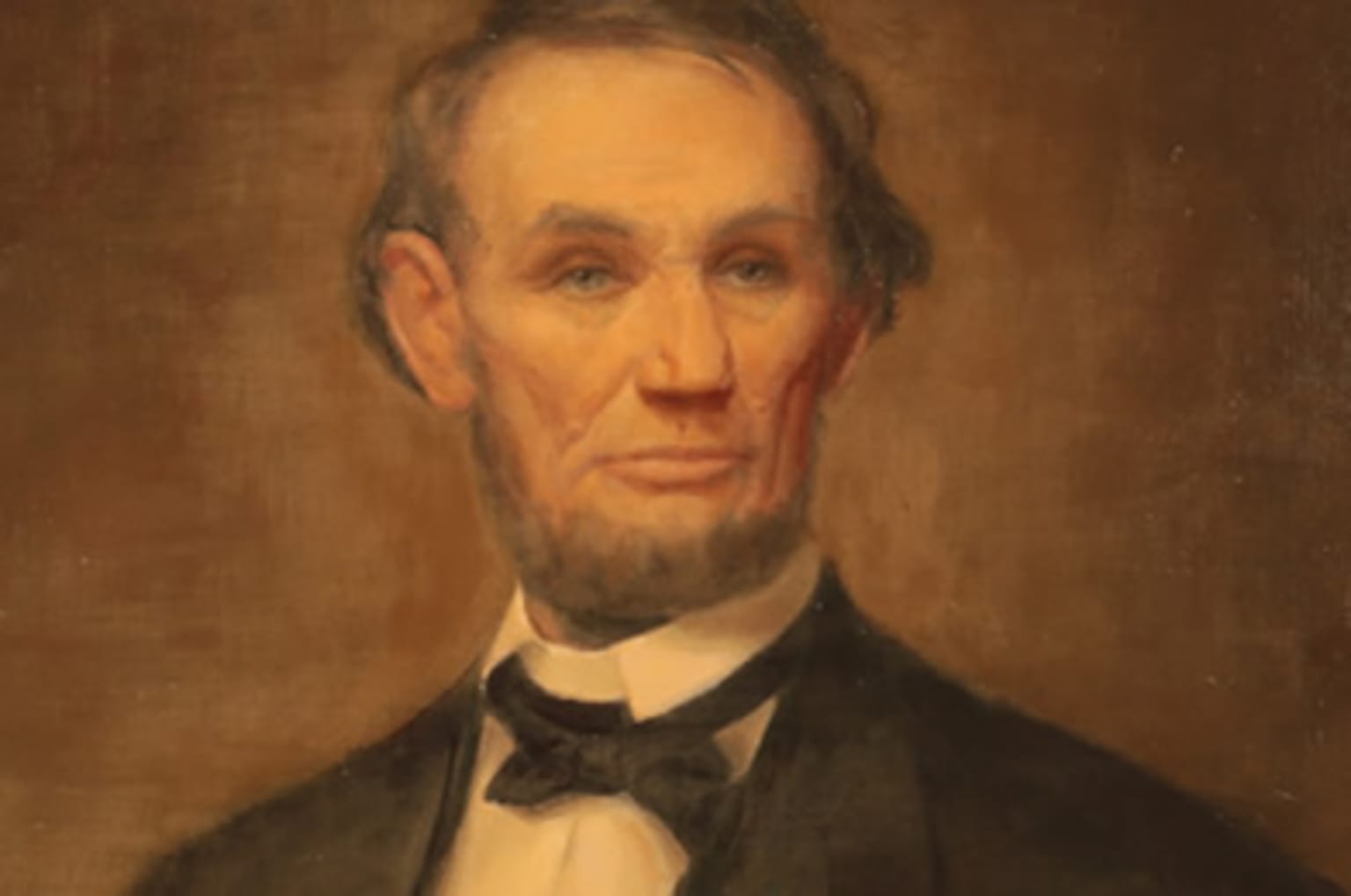 What guarantees do you give me on a painting I purchase?
When you purchase a painting from us, you get our guarantee that it is an authentic 19th century painting by the artist whose signature appears on the canvas. We also offer a trade-in guarantee on the painting you purchase. If, after having enjoyed the painting for a time, you decide you would like something else instead, simply return the painting to us. If the painting has not been damaged while in your care, we will apply its original purchase price toward the purchase price of another painting of higher value.